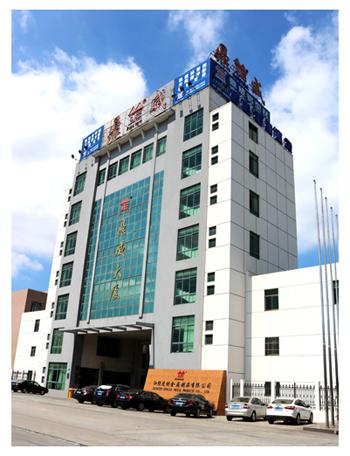 Jiangyin Jincai metal products Co., Ltd. is located in the center of China's prosperous Yangtze River Delta economic circle.The company is located in one of the famous national towns one by one Huashi Town, adjacent to the first village of Huaxi Village, with the Yangtze River waterway, Shanghai Nanjing high-speed, and the new and long railway along the river, connecting all sides, the geographical position is unique, the information and the humane environment are very excellent.
      Jincai company covers an area of 40 thousand and 8 thousand square meters, divided into A factory area and B factory area. For more than ten years, under the concerted efforts of the company leaders and all the staff, the scale of the enterprise has expanded continuously, there are a modern office building, 30 thousand square meters of standard all closed factory buildings, strong economic strength, 360 employees, and more than 100 million yuan. The company has advanced production equipment and reasonable arrangement, has 9 domestic advanced 550 cold rolling production lines, 8 cold and hot galvanized light steel keel production line (including 3 baking varnish dragon bone production line), 9 cold and hot galvanizing lines, 5 reversible rolling mill line, 3 rolling mill production line, 9 rolling mill production line and three continuous rolling mill. There are 2 sets of four continuous rolling mills, 5 sets of continuous firing lines and 30 tons of hood type tempering furnaces, with complete production facilities, strong technical force and perfect detection methods. Cold rolled and galvanized paint is one of the leading enterprises in the development, production and sale of products in China's building.
      The company is in strict accordance with the modern enterprise quality management concept to organize production. In March 2000, the company took the lead in the certification of ISO9001 quality management system. The production of "Ding Wei" brand products sold well in China, covered all over the country and exported to Southeast Asia, Europe and the United States and other countries and areas, and was well received and praised by the customers.
      The company will always take the reputation for development and the quality of survival as its purpose, adhere to the people-oriented, keep pace with the times of scientific and technological innovation, the company will continue to strive to build "Ding Wei" brand, for domestic and foreign customers to high quality products, but also sincerely to provide high quality services for customers.